I started off Camp NaNoWriMo doing well, meeting my goals, and then my daily word count started dropping. Maybe yours did too. After a few days of uncompleted goals, I stopped doing it altogether. If that was you as well, then this post is for you.
Perhaps your reasons are different than mine. Something unexpected happened, a different writing project took over, you found yourself without the motivation to keep going, or, like me, you just had too much going on between schoolwork and the rest of life.
Whatever your reason, the important thing is that you tried
. You went to the website, pledged to attempt x amount of words in just thirty days. and set out to conquer. Maybe you didn't reach your goal, but
you still accomplished something
. You have the ambition and the will to reach for a dream, whether it was 1,000 words or 100,000, and you set out to attain that dream. The fact that you didn't succeed this time doesn't particularly matter.
What counts is that you tried. You didn't give up before you'd even started.
You were stopped by something outside of your control and you can't help that.
And you know what? You can try again. And again. And again, until you finally
do
reach that goal. Whether it is in the next Camp NaNoWriMo this June, NaNoWriMo in November, or any other time you choose, the dream isn't finished. It didn't vanish like Cinderella's magic when the clock chimed midnight on April 30th. All you have to do is stretch out and reach for it.
You will reach that goal one day, but only if you don't give up.
Now on a lighter note,
Savannah @ A Scattering of Light
extended an invitation to anyone who would like to participate in The 777 Challenge, so here I am, being an opportunist, taking total advantage.
*runs away with challenge*
Hey, it sounded like fun!
The idea is to get to the seventh page of your current work-in-progress, find the seventh line, and then post the next seven lines on the blog. I haven't even looked at what I'll be sharing yet, but since Savannah's turned out to be quite a lucky selection, I hope that whatever the 777 lands on will be interesting.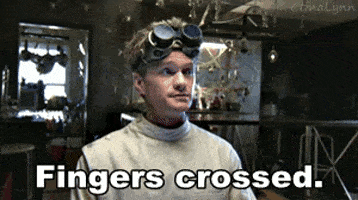 (I have now just realized that "line" could mean a literal line of text on the page
or
a sentence. I'm going to go with sentences, since I won't have issues with unfinished thoughts that way.)
Here's the excerpt from
Taken
, since it was the last thing I worked on:
"Come on," Nitri said, putting his hands in his pockets and strolling down the alley. "Let's head to the docks. After that we'll be done for the day and we'll head over to the market. Ambyr is down there, isn't she? You can snatch her a knitting needle or something."
Tyv jogged a few steps to catch up, then slowed to a walk next to his friend. "Ambyr wouldn't have much use for just one knitting needle."
Aaaaand because I don't want to play favorites, here's the excerpt from Shadows & Light (with one sentence inserted just to help with clarity):
Mara looked at Gabriel and raised an eyebrow. "Isn't that a little repetitive?"
"Whatever, you get my meaning. The guy is a sadistic jerk-face."
Mara snorted as she tried to stifle a laugh.
Gabriel shot her a sideways look, smiled slightly, and then began driving one-handed as he used the other to make wild gestures as he spoke.
"No, seriously! He enjoys watching us suffer!
Aimee Meester @ To the Barricade!
and
C.F. Barrows @ Digressions of a Demented Scribe
, I TAG YOU, because I want to see what evil things you've been doing to your poor characters.
I must check in to see how the poor charries fair under their tyrannical authors.
I also tag you,
Opal @ Opal Swirls
, since I am snooping into your writing projects. :D
For anyone else, if you go read
Savannah's post
, you can bear witness to the open invitation she extended and go do it as well.
Did you do Camp NaNoWriMo? How did it go? Have you ever been disappointed because you didn't reach a goal? Are you going to do the 777 Challenge? LET'S TALK.